Monday, October 30th 6:00 pm – 9:00 pm
Roundabout Brewery is excited to pour our beer at this Kanto Kitchen event!!
The fourth dinner installation will be the first Filipino-style whole pig roast hosted by Spirit in Lawrenceville. Come celebrate with us at the best place in Pittsburgh for social gatherings, with great food and a fun social atmosphere. Admission will be limited with food and drink included.
Some of the traditional dishes have been adapted to utilize what is unique to Pittsburgh. Keeping the integrity and spirit of the dish is greatly considered in developing a more contemporary menu that is unique to Filipino flavors. The whole pig is utilized into other components to showcase unfamiliar dishes. This is not strictly traditional and is based on the household that the chef is more familiar growing up.
Tickets are available online at. copy and paste link below:
https://www.eventbrite.com/o/kanto-kitchen-amp-spirit-15397156882
Please send any inquiry to kantokitchen@gmail.com
*Due to the nature of this event, we will not be able to accommodate all dietary restrictions. We appreciate your understanding*
*Consuming raw or undercooked foods may increase health risks*
MENU
"Pulutan"
Appetizers
Puto- quintessential Filipino rice cake, perfect accompaniment to sweet and savory dishes
"Dinuguan na Longganisa"- a mixture of two different dishes into one, Dinuguan is pork blood stew and Longganisa is pork sausage
"Lumpiang Shanghai"- a must have for any celebration, crispy golden brown deep fried pork spring rolls
"Ulam at iba pa"
Mains and other things
"Lechon"- spit roasted pig
"Ensaladang Filipina"- translates to Filipino salad; fresh and roasted vegetables served with fermented shrimp paste and a non traditional "Adobo dressing".
Typical ensemble includes: mangoes, eggplants, yard beans, okra, tomatoes,, cucumber, red onions and salted duck egg
"Pansit bihon"- rice noodle dish with vegetables and pork bits
"Lomi"- the Filipino equivalent of pork wonton soup
"Sinangag"- garlic fried rice
Condiments:
Atchara- pickled green papaya
Sawsawan- dipping sauce made of sugar cane vinegar, soy sauce, citrus, red onions, garlic, cilantro, ginger
Mang Tomas- liver sauce
"Minatamis"
Dessert
"Ginataan"- a mix of jackfruit, Saba banana, Sago (palm starch equivalent to tapioca pearls), rice ball dumplings (bilo-bilo) and sweetened coconut milk
.
.
.
.
.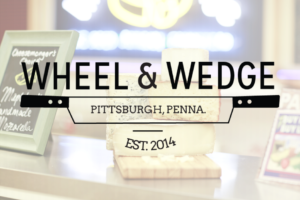 Moos and Brews with Wheel and Wedge
Join Wheel and Wedge and Roundabout Brewery for a cheese and beer pairing class at the brewery. Alix Hoylman, owner of Wheel and Wedge, along with Dyana Sloan, owner of Roundabout Brewery, will lead the class on a delicious and educational adventure into the world of beer and cheese.
In addition to our traditional class, all the pairings will be available for purchase afterward so that you can create your own pairing experience at home or just have some tasty treats on hand for Thanksgiving/Christmas. Gift certificates available too. Cash or credit accepted and bring your growlers!
$25 per person
Cancellations must be made at least 24 hours before event for a full refund.
Tuesday, November 14th 6:30pm – 8:00pm
https://www.eventbrite.com/e/november-moos-and-brews-holiday-shopping-class-tickets-38916109130
Tuesday, December 19th 6:30pm – 8:00pm
https://www.eventbrite.com/e/december-moos-and-brews-holiday-shopping-class-tickets-38916115148
.
.
.
.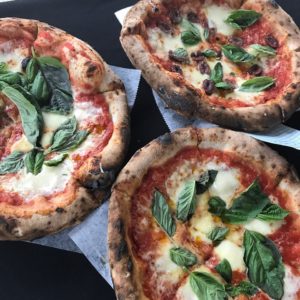 Steelers BYE week = PIE week
Sunday, November 5th 1:00 pm to 7:00 pm
We're teaming up with Driftwood Oven Pizza and Piebird for a Sunday full of delicious pies.  Details to follow soon